Land of Skulls Pre Alpha9.5.1
Added: 22.11.2017 14:59 | 0 views | 0 comments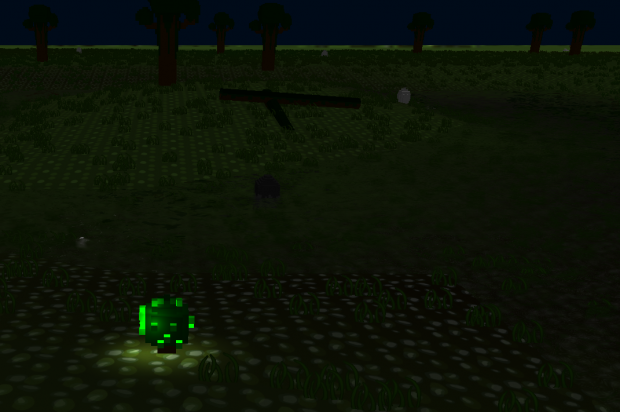 Land of Skulls Pre&-Alpha 9.5 is Free for everyone to enjoy! Pre&-Alpha 10 ended up being huge... and extended in development, so I have decided to split it into to two phases. This Pre&-Alpha is the current version to date that Land of Skulls Patreons, Land of Skulls Pirates, and Land of Skulls Testers have fully already explored. Now anyone can enjoy this huge update! Please let me know how you like the direction of Land of Skulls is heading and what maybe you think should change. I listen to your feedback to make future changes. Your thoughts matter to me 100%! Thanks for checking it out if you, and I hope you enjoy it!
Raiden V: Directors Cut Review | GameGrin
Added: 22.11.2017 13:35 | 0 views | 0 comments


The latest release of the hit vertically scrolling shoot em up, Raiden, is now on PlayStation 4 and it has a reputation to live up to in its fifth mainline entry.
George Fan wasn't sacked over pay-to-win in Plants vs Zombies 2, say ex-colleagues
Added: 22.11.2017 12:43 | 0 views | 0 comments



Update November 22, 2017: according to his former colleagues, EA's sacking of George Fan and his opposition to pay-to-win mechanics were not directly linked.
Fan, the creator of Plants vs Zombies, was let go as part of a general round of layoffs from PvZ developers Popcap in August 2012, which also left 50 others out of work. The decision was made by Popcap's management after months of deliberation, which contradicts the narrative that Fan was specifically and reactively fired by EA's greedy goblins for resisting pay-to-win mechanics in Plants vs Zombies 2. Indeed, Fan wasn't even working on that title when he was let go.
These are the .

The news comes via , who cite "two high-level former Popcap employees." A third, Allen Murray, tells a similar story on Twitter:
Tiny Metal Director Accused Of Scamming Kickstarter Backers To Fund Game
Added: 22.11.2017 11:30 | 0 views | 0 comments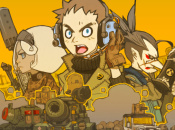 "Toxic employee" attacks Project Phoenix director
From:
www.nintendolife.com
How the devs behind Driveclub plan to bring the arcade racer back to life
Added: 22.11.2017 11:00 | 0 views | 0 comments



Let's take a second to salute Driveclub, the PlayStation 4 launch title that missed the launch, and then stalled upon its final release thanks to a number of technical gremlins and design oversights. Despite that drama, it flourished into something quite remarkable - a muscular racer with a touch of Project Gotham Racing's flair to its handling and some of Gran Turismo's polish in its impeccable looks. Against the odds, it became what's set to be one of this generation's finest driving games.
All of which wasn't enough to save developer Evolution Studios, sadly, but given the trials of Driveclub this is a bunch that's used to facing up against a little adversity. When Sony decided to draw the curtain on 17 years of making racing games for the Liverpool outfit, the story didn't end there and now, over 18 months on from Evolution Studio's closure, the same team works out of the same Liverpool studio in the same genre.
"Sony wanted to support us and do what they could so we could stay together as a team," says Paul Rustchynsky, Driveclub's game director and the man who oversaw its transformation from its troubled early days to its final form. "Most of us had worked together - I've been here 13 plus years, some of the guys have been here even longer, and we love working together. We've got a shared passion for making racing games, and we wanted to do whatever we could to keep the team together and move on. The great thing was Codemasters happened to be looking for a new studio, we spoke to them and they wanted the whole team - it was a seamless transition."

[Article] Kiwi creative director joins Journey studio Thatgamecompany
Added: 22.11.2017 3:25 | 0 views | 0 comments


Gameplanet Article (https://www.gameplanet.co.nz/news/g5a14edce3a125/)
Interview With Wargaming's eSports Director on 'World of Tanks Blitz' and 'Blitz Twister Cup'
Added: 21.11.2017 23:00 | 0 views | 0 comments


Recently, we got the opportunity to interview Dariya Klimchuk, eSports Director for Wargaming, during the Blitz Twister Cup of World of Tanks Blitz [Free]. We are always interested in how mobile games become competitive eSports games, and World of Tanks Blitz is a great example of that. Wargaming has become a behemoth by now, with
Players discover Bloodborne's missing monster in-game, three years after release
Added: 21.11.2017 22:52 | 0 views | 0 comments



Bloodborne players have discovered a monster, believed to have been cut from the game, three years after release.
The flaming Undead Giant was first sighted during a onstage demonstration by Bloodborne director Hidetaka Miyazaki at the PlayStation Experience back in 2014. It appeared within one of the game's randomly-generated Chalice Dungeons. However, when Bloodborne finally released in 2015, the flaming Undead Giant was apparently nowhere to be found, and many assumed the creature had simply been cut.
However, three years later, after countless trips into countless Chalice Dungeons, the flaming Undead Giant has finally been spotted. The discovery was made by KolbrotKommander, part of the that specialises in Chalice Dungeon exploration, and . You can see the group's encounter with the Undead Giant, alongside its original 2014 appearance, in the video above.

Frictional Games sheds more light on sea horror SOMA's upcoming 'Safe Mode'
Added: 21.11.2017 21:35 | 0 views | 0 comments



Last week, developer Frictional Games announced that it to its superb existential deep-sea horror SOMA. At the time, it said that the new mode would enable players to "explore the story without being eaten by monsters". Now, however, it's offered a few more details on how it Safe Mode will ultimately unfold.
, Thomas Grip, founder of Frictional Games and director of SOMA, explained that Safe Mode won't actually remove the game's monsters. Instead, they'll remain part of the experience, but now, rather than trying to kill you, will react to your presence inquisitively. That's a major difference to the similar fan-made mod Wuss Mode, which made monsters ignore you entirely, robbing them of some of their atmospheric power.
According to Grip, it was crucial that SOMA's monsters still felt like part of the experience, even in Safe Mode: "We have to think of them as inhabitants of the environment and make their interactions with the player fit the game's atmosphere and story". Importantly, "the fear and tension that comes from those [original monster] encounters are there in order to deliver a certain mood" and SOMA needed to retain the sense "that this was a really unpleasant world to be in, and a lot of the game's themes relied on evoking this."

Older articles

»