ID softwares original Doom is now 24 years old
Added: 12.12.2017 11:34 | 0 views | 0 comments


We (TGG) just found out that ID Software's classic FPS game "Doom" turned 24 years old the other day. So we would just take a moment to wish "Doom" a happy 24th birthday.
Overkill's The Walking Dead Official Aidan Trailer
Added: 11.12.2017 15:20 | 0 views | 0 comments


Meet the first playable character for the co-op FPS.
Red Laser Z (demo v-4a)
Added: 11.12.2017 2:22 | 0 views | 0 comments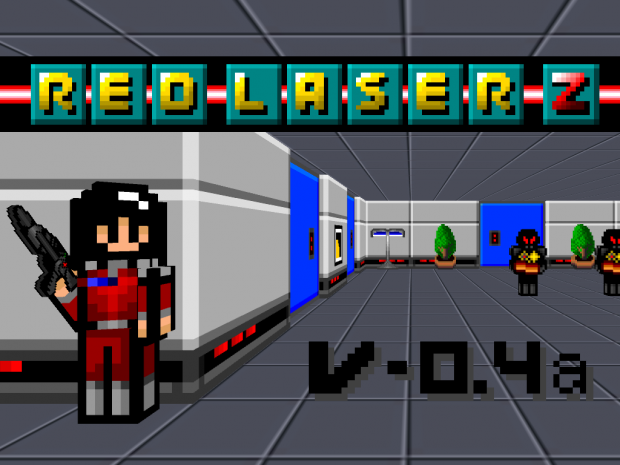 Red Laser Z is a retro&-arcade FPS in the style of Wolf3D. This update adds 3 new levels, 2 new enemies, a secrets/treasure system, and other minor improvements.
Celebrate 24 years of classic Doom modding and mapping with the annual Cacowards
Added: 10.12.2017 16:50 | 0 views | 0 comments



Winter is my favourite season for nerdery for three reasons. The sales are the obvious one; Stocking up on enough games to last another year (and probably only completing a third of them). The second is the festival of gaming skill that is .
The third reason is , as they nominate and vote on the greatest mods and levels released that year for Doom 1, 2 and their multitude of 90s-spawned cousins. 2017 has been a good year. Let's check out the cream of the crop.
We all know Doom is a timeless classic. .

2017 has been a truly fine year, and the 24-year-old FPS shows no sign of weakening. Quite the opposite, with both the offline-focused GZDoom engine and its online variant Zandronum seeing multiple enhancements this year, establishing a foundation that we'll see built on well into 2018.
Rainbow Six Siege clears the coveted 100,000 concurrent player mark on Steam
Added: 10.12.2017 12:10 | 1 views | 0 comments



The life-cycle of your average game is simple: A lively launch, a sharp dip in the number of players in the following weeks, followed by a long, slow decline, punctuated by slight bumps coming from sales, free weekends or coverage by major Youtubers.
Someone forgot to tell Rainbow Six Siege. After a ropey launch, most predicted the game would die a swift death. Instead, it's gone from strength to strength, and this week, following the launch of the Operation White Noise update, it hit a massive new peak for concurrent players on Steam : The big 100k.
From also-ran to rubbing shoulders with the likes of Counter-Strike.

Keep in mind that as impressive as that figure is by itself, many players of Siege are logging in to the game direct via Ubisoft's own launcher/storefront Uplay, meaning that the real figure is likely to be significantly higher, so it's doing exceptionally well for any multiplayer FPS.
Shadow of the Colossus PS4 Pro Support Detailed, Gorgeous New Screens Released
Added: 10.12.2017 7:07 | 1 views | 0 comments


Two performance modes detailed for PS4 Pro owners with option for 60 FPS gameplay.
The Astronauts Reveal Witchfire, a New FPS
Added: 09.12.2017 17:00 | 0 views | 0 comments


It may have been overshadowed by a fiery speech when it debuted at The Game Awards, but the new FPS from The Astronauts, Witchfire, makes a pretty stunning debut in its first teaser.
Older articles

»