Dirt 4 Review - DarkZero
Added: 22.06.2017 16:35 | 0 views | 0 comments


"The mainline Dirt series might no longer be as flamboyant as it once was, but its lack of flare has translated into a more meaningful rally experience that cannot be match this generation by anything other than its hardcore off-shoot, Dirt Rally."
CS:GO update - the latest changes to the world's best FPS
Added: 22.06.2017 12:41 | 1 views | 0 comments



Counter-Strike: Global Offensive isn't updated like other esports. While the likes of League of Legends and StarCraft 2 spend weeks testing every small change, CS:GO's come out of the blue. While Dota 2 will reinvent itself every three months, CS:GO's changes are so subtle you might not even notice them logging in from day to day. To help facilitate you in noticing this, we're going to track the latest updates to the game in this post. Each time Valve upgrades the game, we'll let you know what's worth worrying about, what isn't, and provide as full a changelog as able.
If this isn't enough change for you, try one of the other out there.

CS:GO's latest update on June 21 updated one map, tweaked community servers and changed some skins.
Hands On with Bloodstained: Ritual of the Night Promising, but Far Away - Gamer Professionals
Added: 21.06.2017 22:35 | 0 views | 0 comments


Ben Eberle, Senior Editor for Gamer Professionals, writes: "Bloodstained is a spiritual successor to Symphony of the Night in the way that Keiji Inafunes Mighty No. 9 was supposed to be for Mega Man. Needless to say, Bloodstained is looking to be a far more promising game. You play as Miriam, an orphan who is under a curse that slowly turns her skin to crystal. Instead of taking down Dracula, she fights against Gebel, an old friend who also struggles with this alchemic curse. Gebel has summoned a dangerous castle filled with demons that should resonate well with fans of Symphony of the Night."
Here's how you unlock Final Fantasy XIV's Red Mage and Samurai in Stormblood
Added: 21.06.2017 18:38 | 0 views | 0 comments



Final Fantasy XIV's long-awaited expansion, Stormblood, has finally released, and with it so have two completely fresh classes. While you're probably itching to get trying them out, you might not realise how to get them straight away. Don't worry, we've got your back.
For more questing with your pals, check out our list of the bests.
How to unlock Stormblood's Red Mage


If you want to unlock this ranged DPS hero from the mountains of Gyr Abania, the first thing you'll need is a level 50 character. You also need to have completed the Main Scenario Quest 'The Ultimate Weapon'. 
Mighty No. 9 (Wii U) Review
Added: 21.06.2017 2:44 | 0 views | 0 comments



Mighty No. 9 is not a terrible game, nor is it even a bad one - it's just plain mediocre. From its downright disappointing visuals to its flat music and bland-at-best level design, everything about Mighty No. 9 screams of mediocrity. And let's be clear - if this were a fan game made by a small group of devoted Mega Man fans it'd be deemed more impressive. Yet this is a budget retail title developed by one of Mega Man's lead designers, which also had involvement from Inti Creates, a proven studio with hits like and among its credits. We're not sure where things went wrong, but Mighty No. 9's finished product is just a "mega" disappointment.
From:
www.nintendolife.com
Just Dance: Disney Party 2 (Wii U) Review
Added: 21.06.2017 2:44 | 0 views | 0 comments



Just Dance: Disney Party 2is a party, with stipulations. If you're interested in getting an honest workout, this game is for you. If you're keen on challenging yourself to some tough choreography that'll take some memorization, it's also a game for you. If you want to have a dance party with your friends and don't care that you may all look silly trying to replicate dance steps, then this is the game for you too. If you have no idea who the current Disney stars are from their various shows, then it becomes a 'maybe'. It depends on whether or not you can get past hearing overly sugary and saturated pop songs you've likely never heard of before. Your definition of fun may vary, and Just Dance: Disney Party 2 definitely delivers to some degree; it just might not necessarily be the form of dancing fun you're looking for.
From:
www.nintendolife.com
Mighty No. 9 Cheats
Added: 20.06.2017 6:37 | 1 views | 0 comments


Looking for Mighty No. 9 cheats on PC, PS3, PS4, Xbox 360 & Xbox One? Here we'll list Mighty No. 9 cheat codes and unlockables with tips for Comcept's new 2D action platformer game. Here we will show you how to unlock all Mighty No. 9 codes with a cheats list that's valid for the...
Editors Choice: The Best Games of E3 2017
Added: 20.06.2017 3:31 | 0 views | 0 comments


William Kirk at GameCloud writes: "While there might not have been a lot of bombshell announcements dropped during this years E3, there definitely wasnt a shortage of great looking games to whet our appetite on for whats to come in the next 12 months and beyond. These are the games featured during the various E3 2017 conferences which got the team at GameCloud the most excited!"
Unethical slavery
Added: 19.06.2017 7:00 | 1 views | 0 comments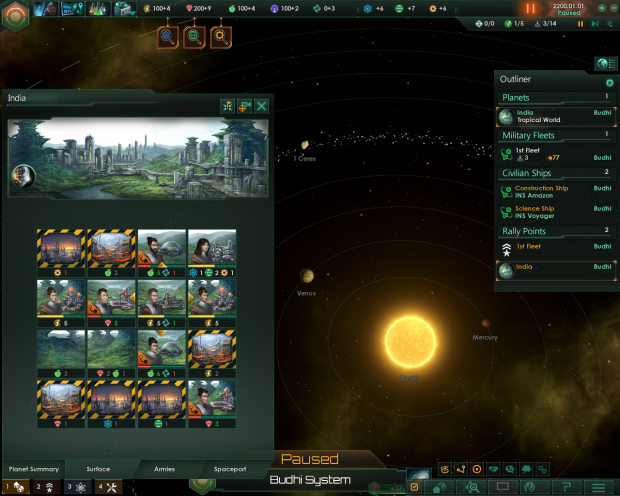 Warning there is a common random bug: When you enact the caste system the enslaved symbol on a respective pop might not appear. If this happens just try to exchange 2 pop's position. Gotta enslave them all *evil laugh in the background* 3:)
Older articles

»