Magia Record Puella Magi Madoka Magica Tale Mobile Game to Release Soon
Added: 23.08.2017 12:45 | 0 views | 0 comments


Made by Japanese Sony-owned famous animation company Aniplex and Japanese famous game developer f4samurai, and adapted from the popular anime series Puella Magi Madoka Magica (), the magical girl RPG Magia Record Puella Magi Madoka Magica Tale ( ) will be officially released for iOS and Android tomorror, August 22nd, 2017.
Hatch opens beta test for Android cloud gaming service in Finland
Added: 22.08.2017 14:00 | 0 views | 0 comments



Hatch has opened a beta test for residents of Finland to use its cloud-based mobile social hub, which can stream mobile games instantly to Android users. The beta test is a major test for Hatch, which wants to provide a new source of revenues and discovery for mobile game developers through a Netflix-like monthly paid subscription, [...]
HAL Laboratory Opens HAL Egg, a Mobile Game Development Branch
Added: 22.08.2017 6:45 | 0 views | 0 comments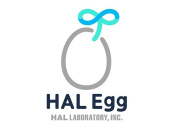 And no, they aren't making a Kirby game yet
From:
www.nintendolife.com
Skullgirls Mobile Review | GameGrin
Added: 20.08.2017 22:46 | 0 views | 0 comments


Taking the Skullgirls IP, Lab Zero Games turned the original game into a mobile game with a Gacha system where each character and their different colourations have created rarity tiers and elemental systems.
3 ways blockchain technology will change how we game
Added: 20.08.2017 18:25 | 0 views | 0 comments



GUEST: The global gaming market has been growing by double-digits in recent years, hitting $91 billion in revenues last year. SuperData Research called it the "biggest year in the digital games market and playable media world ever." While the biggest growth has come from segments like mobile gaming, new technologies have the potential to radically upend [...]
Super Gamecast 64 - EP92: Floppies in a Ziploc (8/18/17)
Added: 20.08.2017 11:45 | 0 views | 0 comments


Summer is ending and the games are starting to release, and we cover 'em on this episode of SGC64! I apologize for blowing out the mic levels (might not want to listen to this one on full volume), but I'm sure we'll have crisp and perfect audio next time. We chat League of Legends URF mode, tons of indie and mobile games, and deliver some goofs. Enjoy.
Review: Equal Words
Added: 20.08.2017 2:56 | 0 views | 0 comments



Word games are a bit of a guilty, time-wasting pleasure for most of us - they certainly keep the old grey matter chugging away and while away tiresome waits when needed. And Equal Words is beautifully constructed and pitched, almost the perfect mobile game, with just the clumsy cross-platform port that lets it down.
From:
allaboutwindowsphone.com
Pokémon Go User Numbers Drop Precipitously in South Korea
Added: 20.08.2017 1:45 | 0 views | 0 comments


The international sensation augmented reality-based mobile game Pokémon Go has suffered a significant drop in user numbers in South Korea over the past five months, with the user base estimated to be a mere sixth of what it was in January, when the app was released, according to the latest figures.