Valve Team (1998) Wallpaper HD 1080p
Added: 19.08.2017 21:48 | 0 views | 0 comments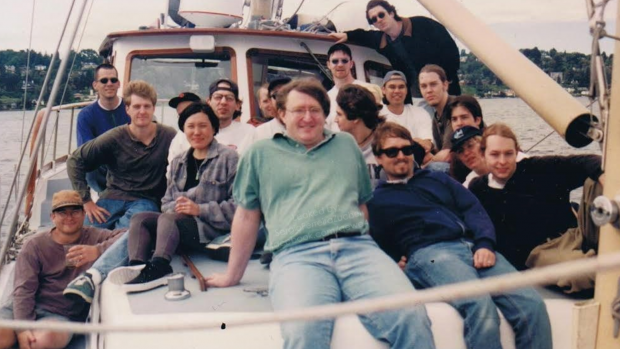 This is a picture of the team of Valve (at the time of 1998) who worked on Half&-Life. Resized to 1080p by DiseGames.
StarCraft Remastered Cheats
Added: 19.08.2017 6:27 | 0 views | 0 comments


Looking for StarCraft Remastered cheats on PC & Mac? Here we'll list StarCraft Remastered cheat codes and unlockables with tips for Blizzard's RTS game remake. Here we will show you how to unlock all StarCraft Remastered codes with a cheats list that's valid for the PC & Mac versions (where available). Take a look at...
Valve clarify that "It's completely ok for partners to sell their games on other sites"
Added: 19.08.2017 1:42 | 0 views | 0 comments


Update, August 18: Valve have clarified that this policy will not impact the ability of its partners to seel keys via other sites.
In a statement issued to , a Valve employee has further clarified claims that the apparent changes to the way the company issues Steam keys is not changing, and that the company is simply cracking down on abuse of its store and features.
Check out our list of
The un-named Valve representative says "Steam keys have always been available for free to our partners to help them sell PC games at physical retail and on other digital stores. In return, we've asked that partners offer Steam customers a fair deal, similar to what they're offering on other stores. None of that is changing."
Valve Changes Steam Keys Policy
Added: 18.08.2017 18:22 | 3 views | 0 comments


It's a sad, albeit understandable, decision.
CS:GO update - the latest changes to the world's best FPS
Added: 18.08.2017 16:58 | 0 views | 0 comments



Counter-Strike: Global Offensive isn't updated like other esports. While the likes of League of Legends and StarCraft 2 spend weeks testing every small change, CS:GO's come out of the blue. While Dota 2 will reinvent itself every three months, CS:GO's changes are so subtle you might not even notice them logging in from day to day. To help facilitate you in noticing this, we're going to track the latest updates to the game in this post. Each time Valve upgrades the game, we'll let you know what's worth worrying about, what isn't, and provide as full a changelog as able.
If this isn't enough change for you, try one of the other out there.

CS:GO's latest update went live on August 17, and continues the game's wide-ranging pistol rebalance with some tweaks to the Five-Seven. There are a number of smaller bug fixes, and some support for the game's Chinese version amid .
Valve will 'continue granting free keys to help partners' but with some provisos [Updated]
Added: 18.08.2017 16:13 | 0 views | 0 comments


Read Valve's statement in full within.
Fortnite Early Access Impressions - Best Value | TechRaptor
Added: 18.08.2017 13:37 | 2 views | 0 comments


Alex Santa Maria of TechRaptor writes, "Grab your pickaxes! Let's dig into Epic Game's convoluted combo of Minecraft and Orcs Must Die in a preview of Fortnite Early Access."
Press Start: I wish Valve could count to three
Added: 17.08.2017 19:34 | 1 views | 0 comments


Video game developer Valve is responsible for bringing us some of the most beloved game franchises in history, Gazette gaming columnist Jake Magee writes. It's just too bad so many will end unfinished.